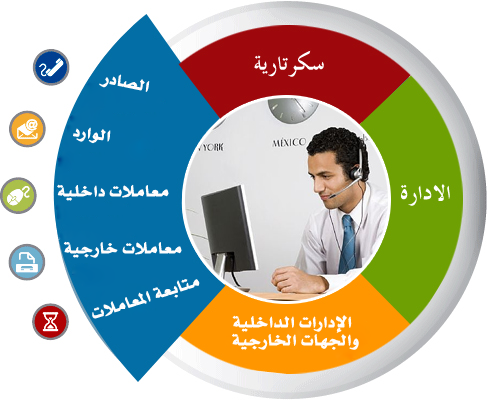 MESSAGE TARASUL

SYSTEM

Communication is the administrative management of the link between the enterprise departments, government departments, institutions, and this is due to the nature of the work of providing administrative and postal services of the enterprise and its departments. Out of the importance of the work provided by the Department of Administrative Communications, we have been keen to keep up with modern developments in communication and information systems through the use of (computer).
مميزات النظام
It facilitates the work and reduces the effort in follow-up transactions by making use of an integrated working environment.
It offers specialized solutions to enable them to access restrictions to information recorded and all the procedures that were on the treatment.
It provides the necessary modernization and development of roads by relying on Qguaaadalbaanat concerning the movement of transactions.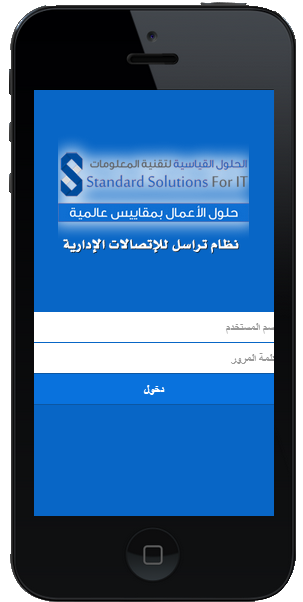 ADMINISTRATIVE COMMUNICATIONS SYSTEM
Issued
Incoming
Archiving Documents
Box Outgoing Mail
Inbox
Follow-up Transactions
Third Party
Interior Departments
USER INTERFACE
Special powers for Each User.
Special powers Administrators.
SYSTEM INTERFACE
Ease of use.
Ultimate interfaces and simple.
Flexible handling and speed of response.
To rid the organization of the paperwork burden.
Reduce expenses and save a lot of money and effort and time spent in the traditional communication process.
Keep up with the times and achieve the development policy of the institution.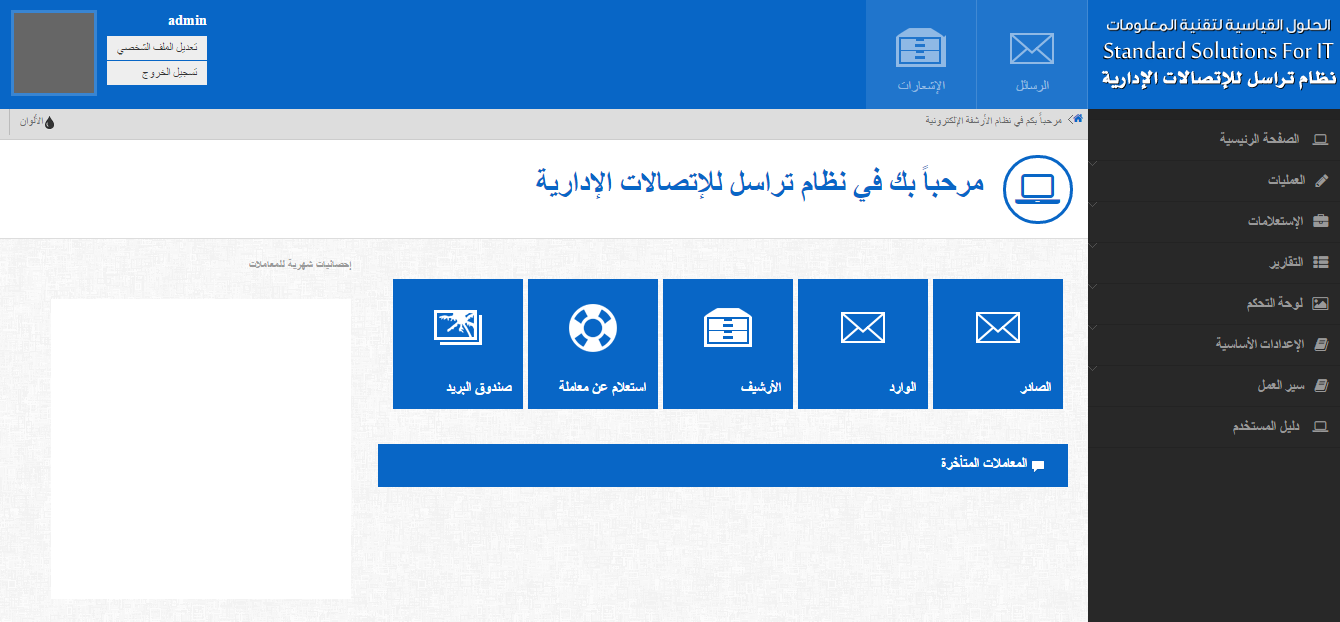 New Screens